Want a Free evaluation of your online presence and how to improve it?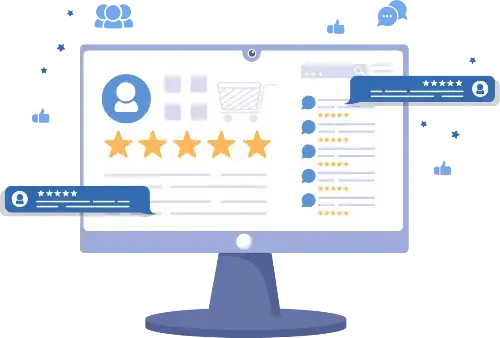 Your business' success depends on your customer's voice.
To increase trust in your business, you need consumers need to see recent reviews and plenty of them. You can do this easily with More Thumbs Up. We also make it easy for your customers to write reviews. Contact us to learn more.
69% of consumers only trust business reviews left within the last month.
The average consumer reads 10 reviews per business before making a decision.
70% of people will only use a business if it has a star rating of four stars or above.
Review ratings are the biggest driver of clicks in local SERPs (search engine results pages).
How Does Reviews Management Work?
Why don't your customers write reviews?
They don't think to do so
The forget to do so
They don't know where or how to do so
Make the review generation process easy for you to manage and easy for your customers to leave reviews.
Automate the review request process through email drip campaigns, SMS text or a custom page
Pick the sites you want customers to leave reviews on
Utilize a streamlined review funnel with minimal clicks to make it easy for customers to leave reviews
Embed a review request button on your site or in the signature of your emails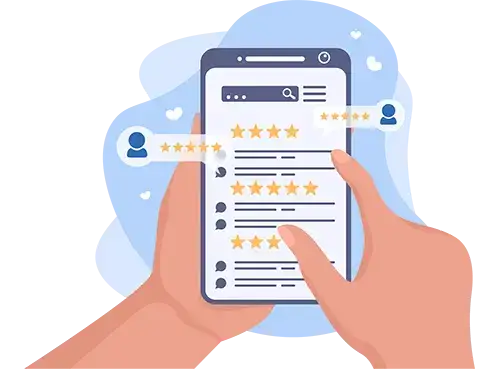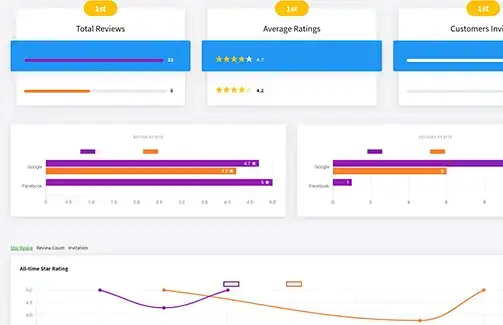 Review monitoring & responding helps improve customer service, as well as your business' overall reputation.
Monitor sites, such as Google, Facebook, Yelp and 85+ more, including industry specific
Get notified by email of any new reviews
Online portal with dashboard to see all reviews and respond directly to Google and Facebook reviews
Online reviews provide social proof. Reviews are the most effective form of social proof and the easiest to collect.
When you get good reviews, let website visitors and social media fans see them.
Automatically stream reviews to your site and show only the ones you want to show, either through our review stream widget or the WordPress plugin
Post automatically to Facebook or Twitter to show off recent reviews
Ready to Start Winning With Online Reviews?